Job Training & Employment

For more information on our Job Training & Employment Program, call
(608) 755-4123
SUPPORTING CLIENTS IN FINDING EMPLOYMENT
Whether they need extra help finding the perfect job or more hands-on assistance going through the employment process, KANDU is here to provide support and encouragement. Our Job Training and Employment Programs give participants the chance to find meaningful work, while earning an income, making friends, and growing and thriving in a safe and family-like work environment.
SUPPORTED COMMUNITY EMPLOYMENT
Watch our video to discover how KANDU Industries provides value to your business and our clients.
PROVIDING LIFE CHANGING JOB OPPORTUNITIES
Since 2009, KANDU's community employment program has paired our clients with meaningful employment at local businesses. By identifying and developing job opportunities in the community, our program managers help break down many of the barriers to employment that our clients have faced in the past and help them gain a sense of independence and reach their full potential.
The program helps with:
Employment preparation, including resume development, application assistance and interview techniques
Networking opportunities
Job placement
Job shadowing
One-on-one job training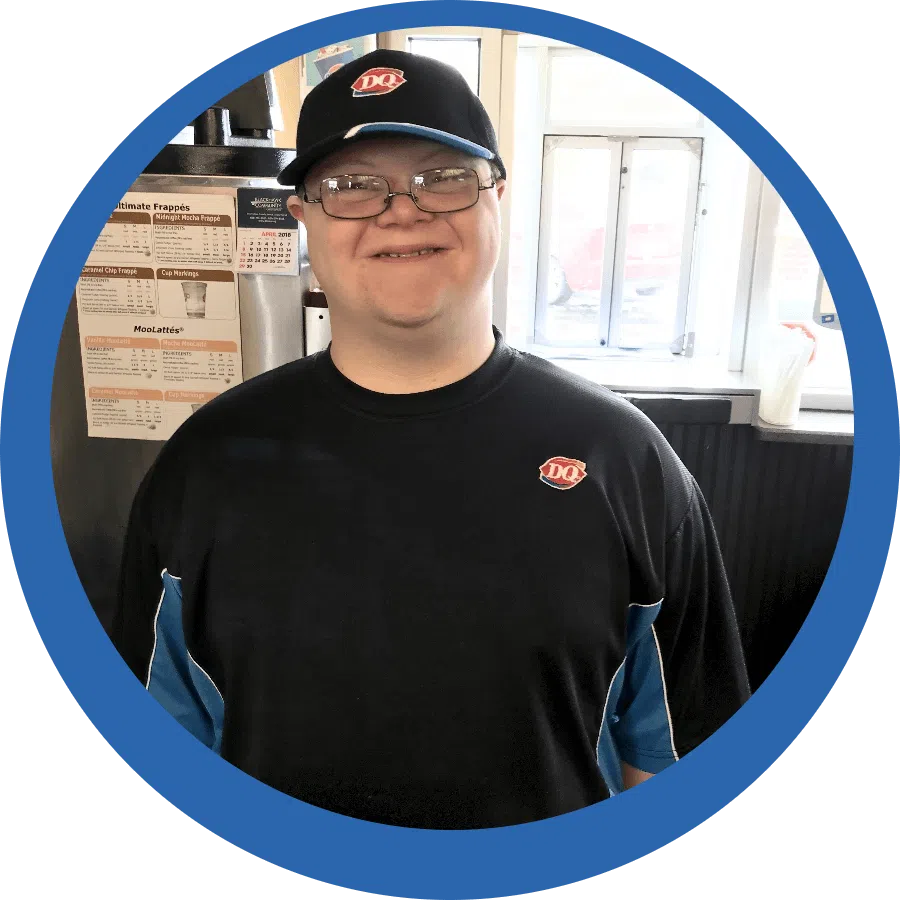 Once employed, clients receive regular support and feedback from staff to ensure their needs are being met and the employment opportunity is a good match. KANDU staff works with the client and employer to provide:
An INDIVIDUAL SERVICE PLAN (ISP) to determine goals based on the client's strengths, needs, abilities, and preferences.
A SEMI-ANNUAL REVIEW with the client worker and staff to review their goals, share supporting data, discuss progress, and make changes as needed.
An ANNUAL REVIEW with client worker, staff, and full support team to gather information and insight from all parties to update the ISP, as needed.
BUSINESSES BENEFIT FROM EMPLOYMENT SERVICES
You will feel good knowing that by using KANDU employment services, you are saving money on recruitment and training costs while empowering individuals who may not otherwise have a chance to find meaningful employment.
Not only will KANDU program managers assess your operations to match you with highly qualified employee labor, but they also provide pre-employment and on-the-job training, supervision, and ongoing support so businesses know they are achieving maximum efficiency.
For businesses looking to maximize efficiency and productivity while supporting individuals with physical or intellectual disabilities, contact KANDU today!
KANDU offers the following complimentary services:
No obligation trial work period
Ongoing support with job accommodations and restructuring
Opportunity for tax credits and incentives
Pre-screened applicants whose abilities and interests match job requirements
Professionally monitored employee work performance
Supervised on-site job training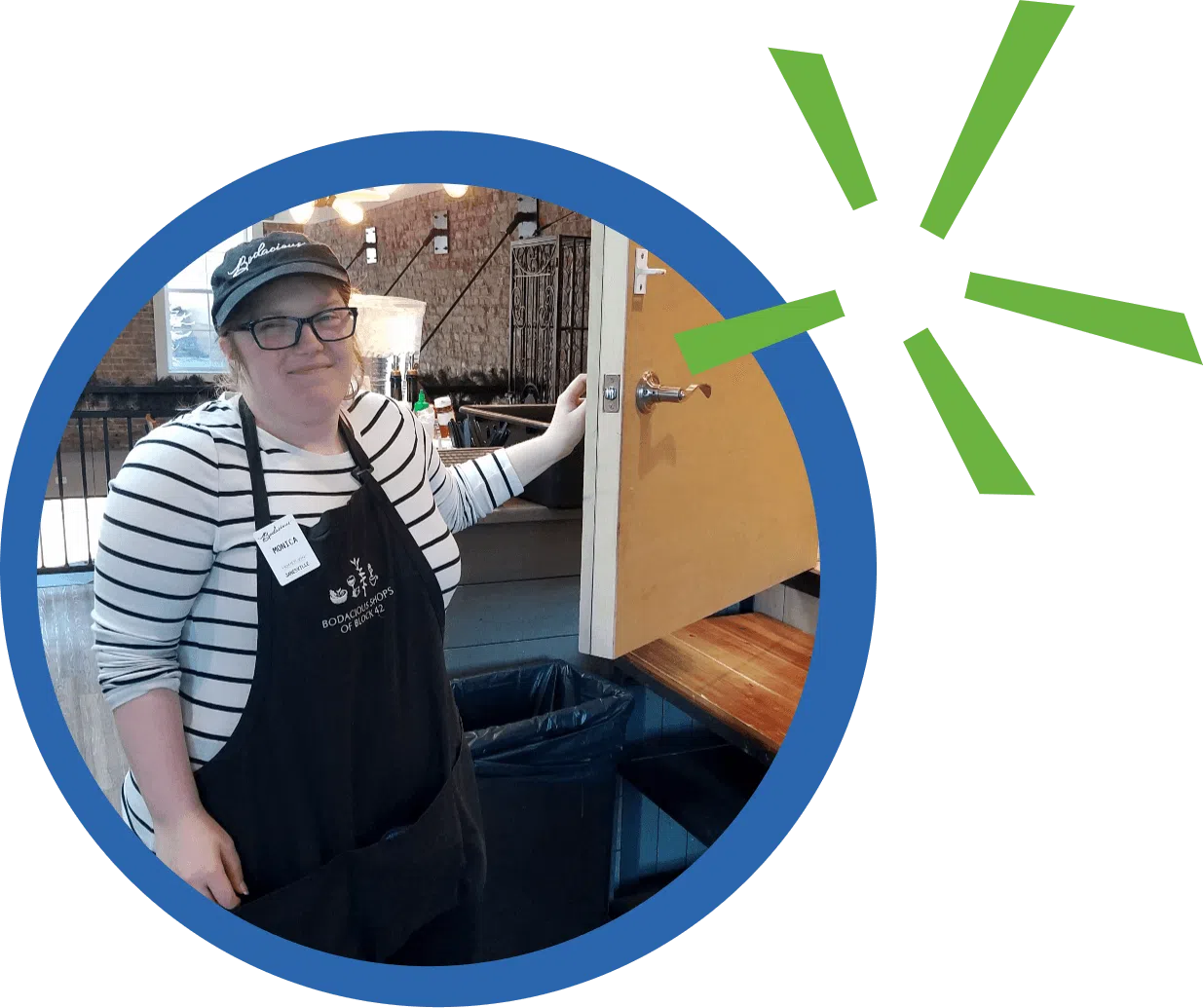 CREATING OPPORTUNITIES
Watch this video to learn more about the supervised and supportive environment KANDU provides to its clients.
PRE-VOCATIONAL EMPLOYMENT PROGRAM
For our clients who require more focused job support, KANDU's Pre-Vocational Employment Program provides increased employment training, supervision, and encouragement.
Our staff work with pre-vocational clients on everything from behavioral skills to social integration into the work environment. Clients will feel cared for and supported as they build confidence in completing assigned tasks, work to improve job skills, and earn a paycheck in a safe and controlled work environment.
To qualify for the Pre-Vocational Program, clients must meet the following criteria:
Desire to learn new skills to increase employment opportunities
Willingness to work with a team to accomplish goals
Be at least 16 years of age
Use the restroom independently or with reminders
Complete a physical and psychological exam
Complete a vocational evaluation
Provide documentation of case closures from Wisconsin's Department of Workforce Development Division of Vocational Rehabilitation
Have a diagnosed disability or other barrier to employment
Hold an Individual Educational Plan (high school students only)
Be referred from an agency with a KANDU service contract or through a private payment agreement
Provide a complete criminal justice history
Provide reports from previous or current service providers and/or employers